Via Viaggio
Regular price
Sale price
$50.00 USD
Unit price
per
Sale
Sold out
Introducing our Fall Collection—a new way to cozy up this autumn. Our Banana Pancake gummies taste and feel like hot-from-the-griddle flapjacks generously drizzled with maple syrup.
We combine bananas and cinnamon, then coat the gummies in

 maple 

sugar from the sap of maple trees in Maine.
CANNABINOID DOSAGE PER GUMMY
ORGANIC FULL-SPECTRUM CBD 10mg
ORGANIC HEMP-DERIVED THC 5mg (contains less than 0.3% THC by dry weight)
FUNCTION relaxing, mood-boosting, softening
FLAVOR banana pancakes
DIRECTIONS Take 1 gummy an hour before desired effect
SERVING SUGGESTIONS leisure hiking, cozy sweaters, Gilmore Girls reruns, slow-food cooking, farmers markets
FUNCTIONAL INGREDIENTS organic full-spectrum CBD, organic hemp-derived THC 
OTHER INGREDIENTS non-GMO grass-fed beef gelatin, organic full-spectrum MCT oil (from organic virgin coconuts), plant-based food coloring, non-GMO banana extract, organic cinnamon extract, organic lime extract, non-GMO tapioca syrup, organic cane sugar, maple sugar, organic cane spirits, non-GMO tartaric acid, non-GMO liquid plant extract
These statements have not been evaluated by the Food and Drug Administration. This product is not intended to diagnose, treat, cure or prevent any disease. Ask your doctor before taking any supplements, especially if you are taking prescription medication or have a medical diagnosis.
Share
View full details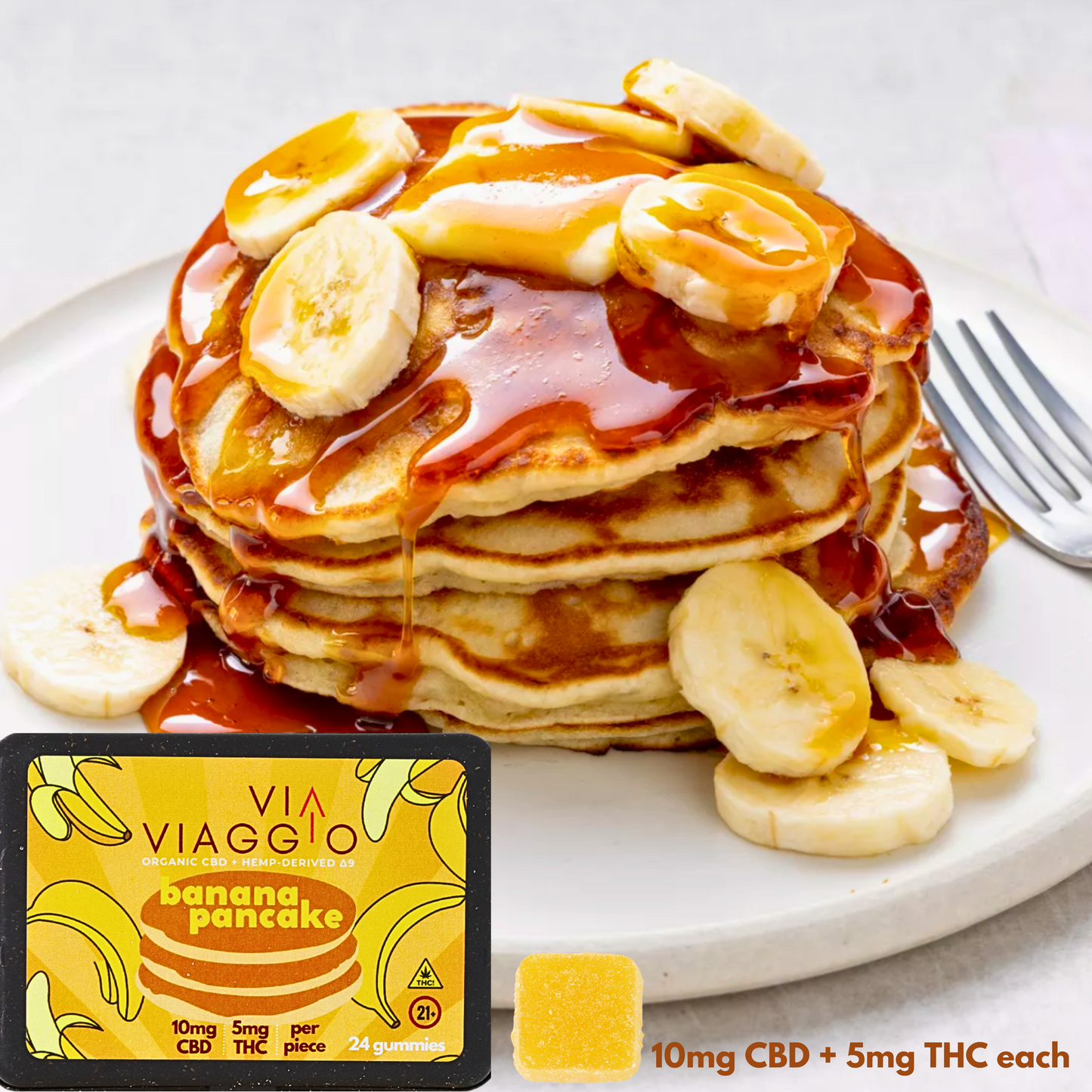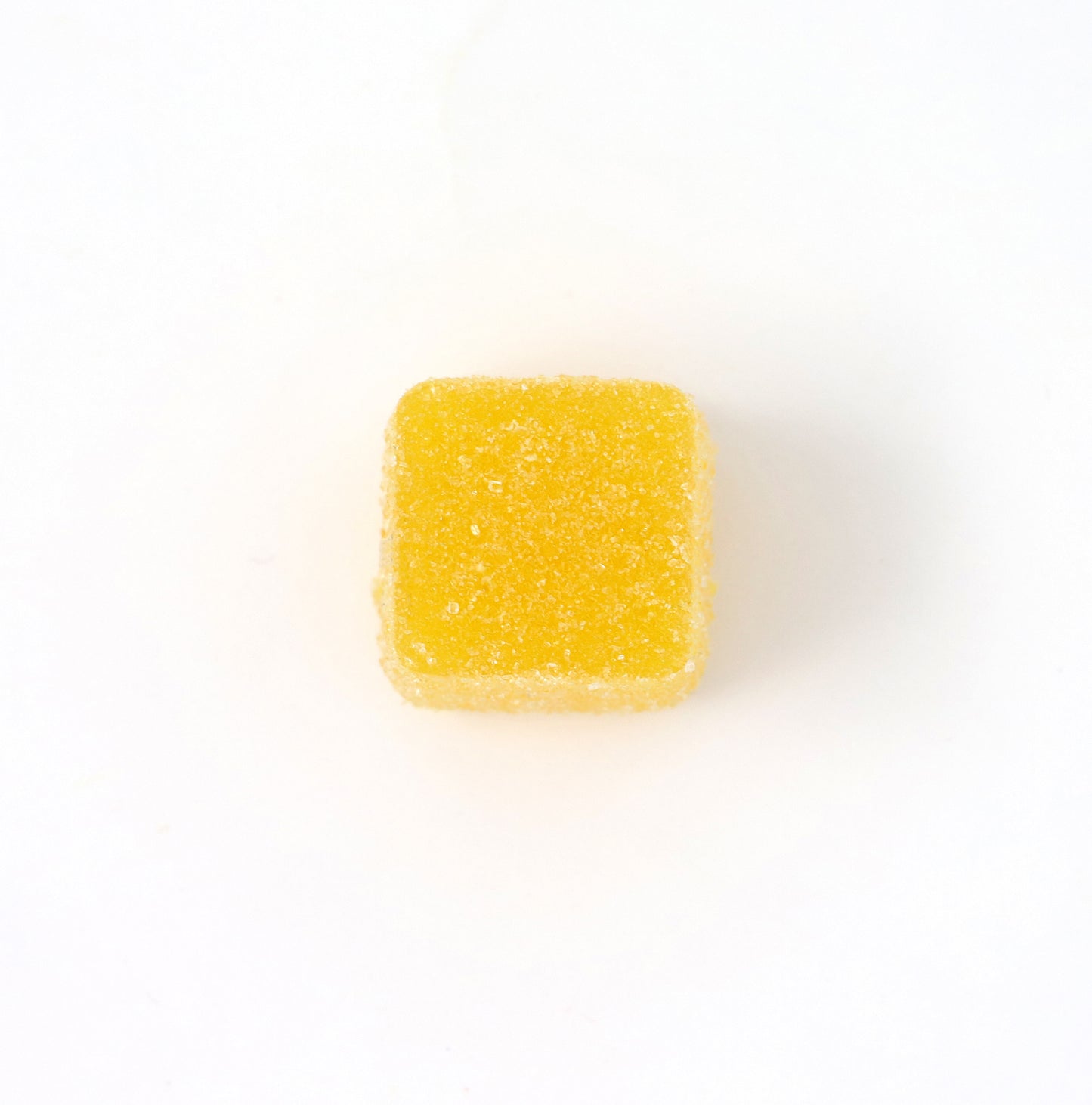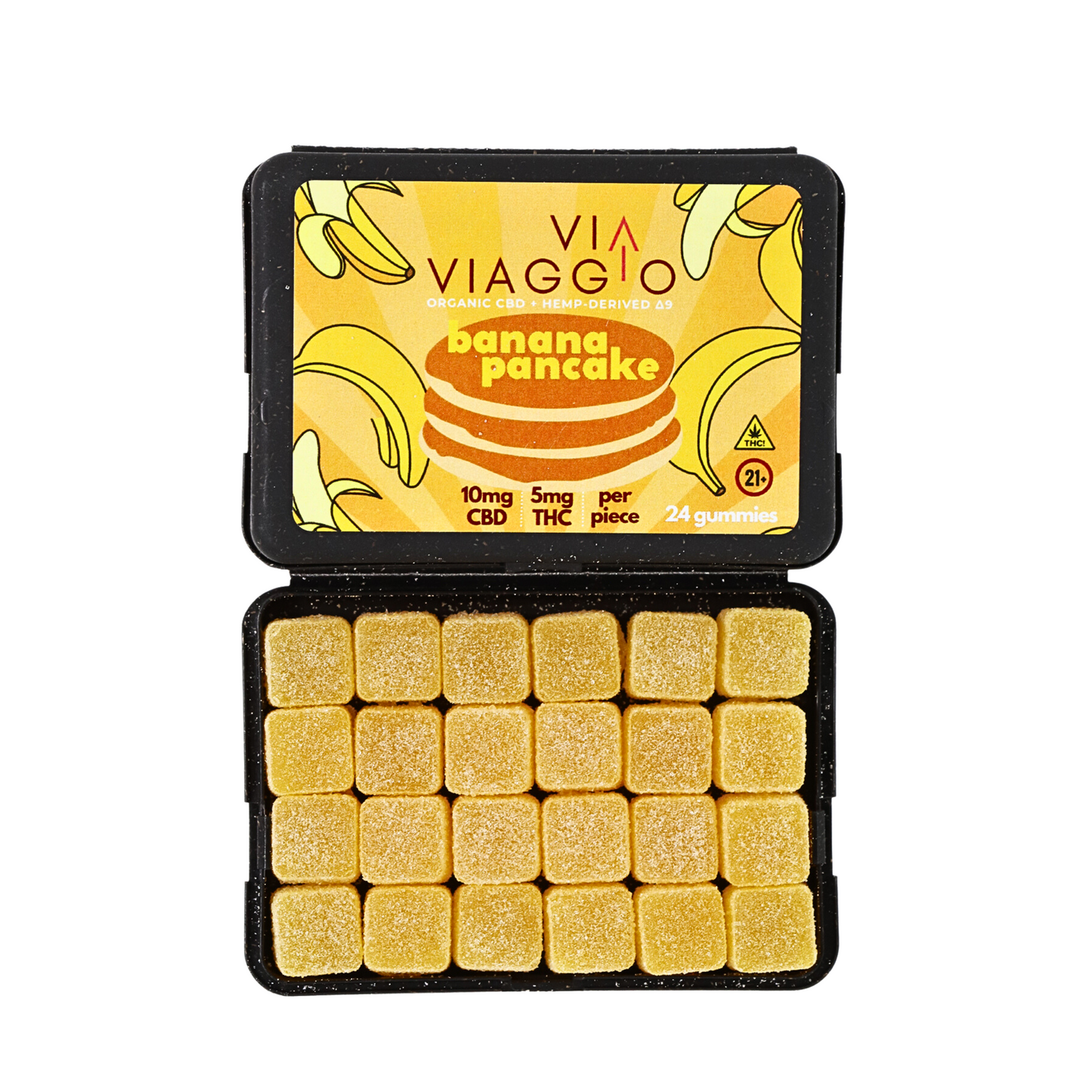 You asked. We answered.
What's the serving size?

1 serving = 1 gummy. New to CBD or THC sensitive? Start with 1/2 a gummy.
When will I feel the gummy benefits—and how long do they last?

It can take up to 1 hour. You'll also feel the benefits longer than if you had smoked a CBD joint or taken tincture sublingually.
Where does your CBD come from?

We use hand-harvested, organic raw full-spectrum CBD responsibly grown on a regenerative farm in upstate New York. Our CBD is free of herbicides, pesticides, solvents, waxes, contaminants and additives. The CBD is hand-harvested to preserve the integrity of each medicinal compound. It's also 3rd-party lab-tested at multiple stages to comply with state and federal guidelines, from cultivation to processing to manufacturing to sale.